Match of the Day
Watch live on Cluch TV

Cluch TV, in conjunction with SportsCast Australia, will livestream every Nena and Pasadena EDFL Match of the Day broadcast game in Season 2023.
You can watch every broadcast game live or as a replay HERE or you can visit cluch.tv to stream all of their local sporting content from right around Australia.
The Cluch app is available via the Apple Store or Google Play, and it is free to sign up and join to access everything Cluch has to offer.
See our full list of recent Nena and Pasadena EDFL Match of the Day replays and upcoming broadcast games (subject to change) below.
---
Listen live on 98.9 North West FM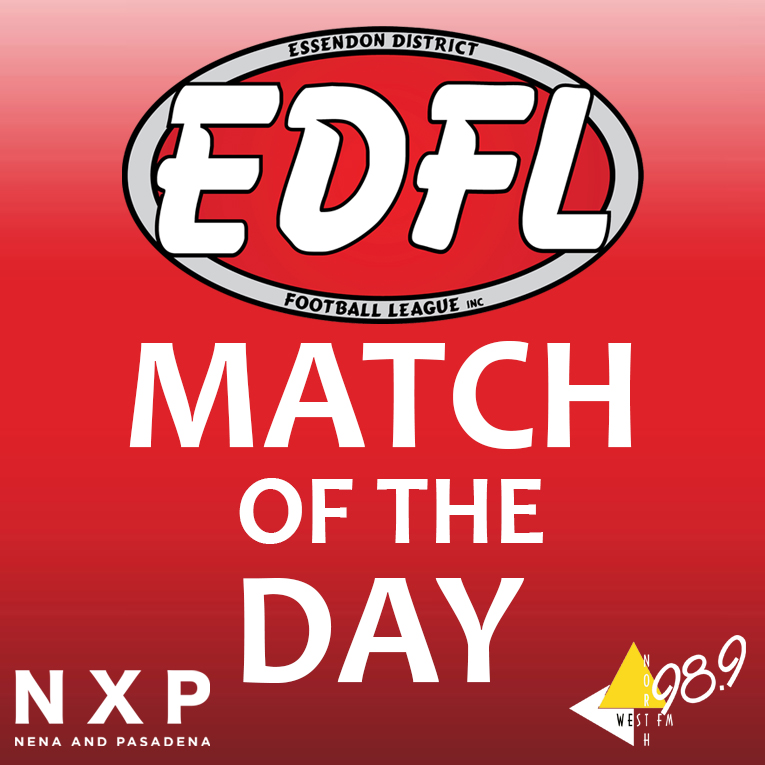 98.9 North West FM is the EDFL's official radio broadcast partner.
If you can't get NWFM in your local area, there are other ways you can tune in from anywhere around the globe. 
Click here to listen live on your browser.
EDFL Live App
Click the 'LIVE RADIO' Button and follow the prompts to listen on your smart phone. 
You can get Team App from the App Store or Google Play. Once you've downloaded Team App, simply search 'edfl' to access all we have to offer on our Official League App.
---
2023 NXP Match of the Day Schedule
| Date | Match |
| --- | --- |
| 7 April 2023 - Good Friday | Keilor v Strathmore |
| 15 April 2023 | Pascoe Vale v Aberfeldie |
| 22 April 2023 | Deer Park v St Albans |
| 25 April 2023 - ANZAC Day | Westmeadows v Tullamarine |
| 29 April 2023 | Essendon Doutta Stars v Avondale Heights |
| 6 May 2023 | Craigieburn v Moonee Valley |
| 13 May 2023 | Roxburgh Park v Keilor Park |
| 20 May 2023 | Greenvale v Maribyrnong Park |
| 27 May 2023 | East Sunbury v Sunbury Kangaroos |
| 3 June 2023 | East Keilor v Pascoe Vale |
| 11 June 2023 - King's Birthday | Strathmore v Aberfeldie |
| 17 June 2023 | Aberfeldie v Oak Park (Women's) |
| 24 June 2023 | Pascoe Vale v Keilor |
| 1 July 2023 | Coburg Districts v Burnside Heights |
| 8 July 2023 | Deer Park v West Coburg |
| 15 July 2023 | Rupertswood v Hillside |
| 22 July 2023 | Northern Saints v Oak Park |
| 29 July 2023 | East Keilor v Strathmore |
| 5 August 2023 | Glenroy v Westmeadows |
| 12 August 2023 | Taylors Lakes v Hadfield |
| 19 August 2023 | Women's Grand Finals |
| 26 August 2023 | Airport West v Greenvale |