Business Directory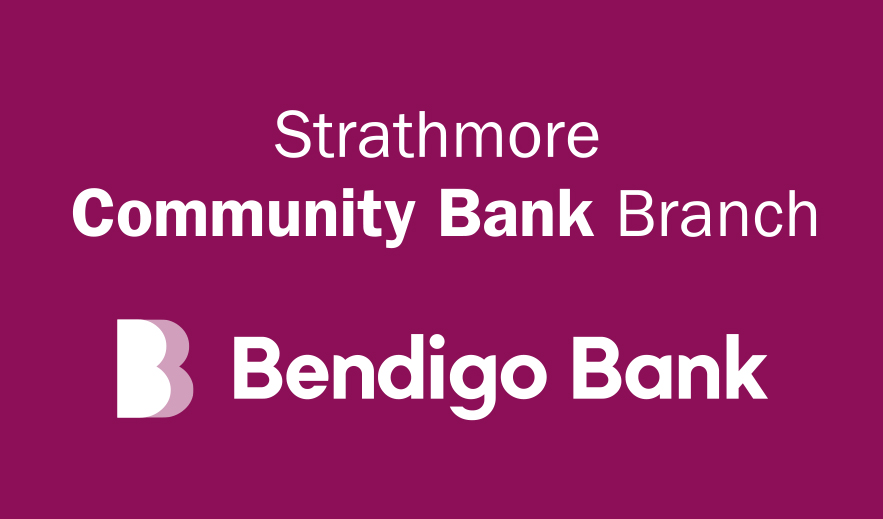 337 Napier Street
Strathmore VIC 3014
(03) 9374 2607
Email: Click here
The Strathmore Community Bank is the Senior Men's Competition Partner of the EDFL. Strathmore Community Bank offers a wide range of services and takes the time to carefully listen to your
Requirements and circumstances. Backed by years of local experience, Strathmore guides its customers to make the right financial decisions. The EDFL is proud to have Strathmore as its Competition Partner.
---

Sherrin have been directly involved with Aussie Rules for over a century, carefully crafting the footys you see at the 'G and your local ground alike. Take a look through their selection of quality Australian-made footballs and find exactly what you're looking for, no matter the age group. Whether you're buying for yourself or passing the passion onto others, one of their locally-made AFL footballs is definitely the way to go.
---
AGA is one of the largest providers of employment and training services in Australia. they offer a wide range of workforce development solutions, which can be tailored to many different industries or professions.
With a significant footprint across Victoria and South Australia, AGA can take care of the apprentice and trainee recruitment requirements for businesses of all sizes. They also provide flexible training solutions for apprentices, trainees and business staff.
---
https://www.airporttoyota.com.au/
Airport Toyota is the official Car Partner of the EDFL and naming rights sponsor of the senior women's competitions.
Located within the Essendon Fields Auto Precinct, Airport Toyota combines Toyota New & Used Cars, Toyota Genuine Parts and a Toyota Genuine Service Centre with a comfortable guest lounge for an all-in-one automotive experience.
Airport Toyota are dedicated to giving back to the local community by investing in groups that share similar values such as the EDFL. This partnership is built with a focus on community, dedication and always striving to be the best.
---

2 Burns St
Essendon Fields
1300 435 928
Info.melbourne@iflyworld.com
The EDFL Junior Competition Partner is iFLY. iFLY offer a safe, fun and overall awesome experience for all flyers of all ages. There's no other feeling like flying in the world. The flight experience is unique. Perfect for children's birthday parties, the virtual skydive allows you to soar like a bird. Just ask our CEO, Ian Kyte.
---
975 Mt Alexander Rd
Essendon, 3040
1300 116 227
reception@m-cap.com.au
Melbourne Centre For Athletic Performance (MCAP) is the Exercise Science & Physiotherapy Partner of the EDFL. MCAP looks after some of Australia's leading athletes. MCAP provide physiotherapy, strength and conditioning, podiatry, massage, and physiotherapy solutions for all athletes and healthy enthusiasts. By having medical experts on site MCAP can assist with all injury treatments as well as provide prevention strategies to keep athletes on the park.
---
Rookie Me products and services empower sporting individuals, organisations and governing bodies — to stay focused on the competition and the bigger picture.
The Rookie Me mission is spearheading game-changing technology by redefining possibility, unlocking new opportunities for athletes, coaches and sporting professionals, at every stage of their career.
---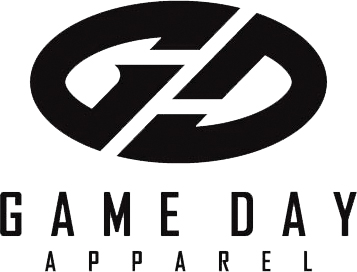 2/10 Inglewood Drive
Thomastown Victoria 3074
0408 419 433
aaron@gamedayapparel.com.au
Game Day is an apparel partner of the EDFL. Every day is Game Day. With two (2) owned and operated manufacturing plants, Game Day Apparel controls the process from start to finish ensuring they deliver upon their commitment of quality and service, on time, without exception.
---

108 Regent St
Preston, 3072
(03) 94710711
info@grashan.com.au
Grashan Sportswear and T-Shirts is an apparel partner of the EDFL. Grashan is an Australian owned and operated apparel supplier based in Preston, Victoria. Grashan is at the forefront of designing and manufacturing high-end performance apparel while also providing a range of printing options such as screen printing, sublimation and transfers.
---

288 Napier Street
Strathmore, Victoria 3041
0417 500 077
Sportsmoves Promotional Sportswear is an apparel partner of the EDFL. Established in 1996 and catering for some of Australia's largest companies, the Sportsmoves philosophy is simple: "Make it as easy for the customer as possible". Once your artwork is ready, their turnaround times will amaze you.
---
MVRC
McPherson St, Moonee Ponds 3039
(03) 9373 2222
mvrc@mvrc.net.au
The Moonee Valley Racing Club is the Hospitality and Entertainment Partner of the EDFL. A long-term partner of the EDFL, 'The Valley' hosts the EDFL Awards Night annually and is open for all
EDFL clubs to access and attend as well as develop their own corporate evenings. Whether it be fine dining or just attending the races, it's great to be able to get back to racing.
---
1122 Mt Alexander Rd
Essendon Vic 3040
(03) 93742199
Essendon@bradtealwoodards.com.au
Brad Teal Woodards is the Real Estate Partner of the EDFL. The team at Brad Teal Woodards is renowned for its extensive local knowledge and networks, quality customer service and results driven approach.  Brad Teal Woodards is part of a 20 office network throughout Greater Melbourne and the Macedon Ranges,  supported by best practice systems and technologies and state of the art property management software empowering the team at Brad Teal Woodards to deliver the best possible outcomes for clients.
---
45-49 Vella Drive
Sunshine West, 3020
(03) 9311 2071
info@liquex.com.au
Liquex Logistics is a Beverage & Logistics Partner of the EDFL. From humble beginnings in the beverage industry, Liquex is now recognised as a major provider of specialised warehousing, cold storage, transport and distribution services within Victoria.
---

NXP: Nena and Pasadena, is a youth-fuelled movement of recklessness and creativity. 
Created in 2010, NXP is a collective vision whose inspired designs have travelled to a global market by living the NXP mantra – enjoying the freedom to do what we love.
---

EyeGuide is a simple, fast and non-invasive eye test that captures objective data to better understand your brain health.
By gathering valuable data about the brain in just 10 seconds, you can better understand how sporting incidents, fatigue and other factors may affect the brain.
In just 30 minutes you can be trained on how to test your entire team to give them peace of mind their wellbeing is the top priority.
EyeGuide is for coaches, managers, doctors and leaders invested in the wellbeing of their team.
---

1-5 Union Rd
Ascot Vale 3032
(03) 9370 8440
info@ascotvalesports.com.au
Ascot Vale Sports & Trophies are the Trophy partner of the EDFL. An iconic local business and long-term supporter of community sport, Jillian and her team are a one stop shop solution for ribbons, medallions, trophies, cups and honour boards.
---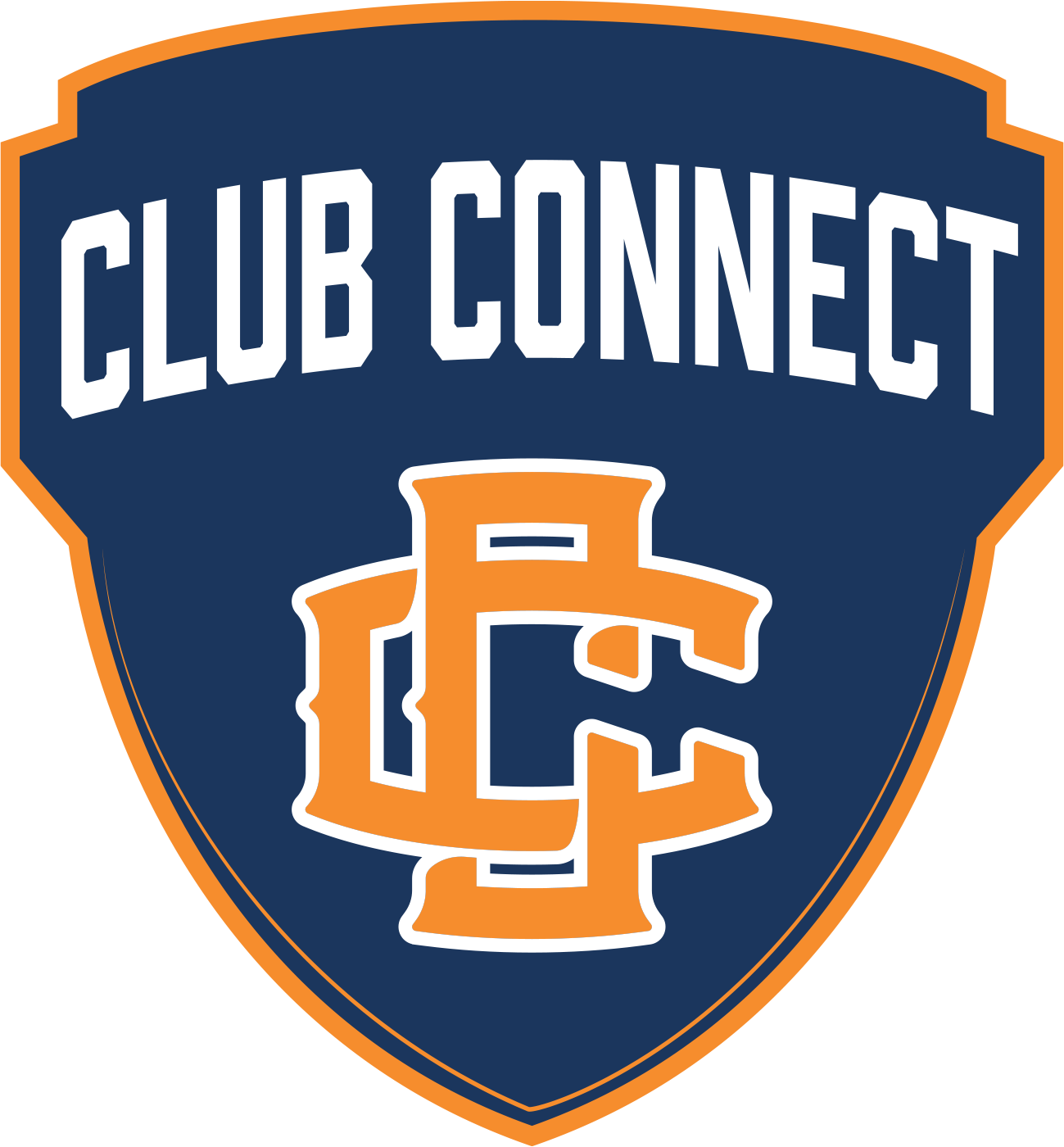 Asahi Beverages
clubconnect.net.au/welcome
Club Connect is an EDFL and Asahi Beverages partnership that creates funding initiatives for EDFL clubs. It is a platform where sporting clubs can purchase all their beverage requirements in a single location. Get your favourite beverages at a great price, have them delivered for free at a time that is convenient for the club and most importantly, earn cash back on every purchase.
---

https://www.cluch.com.au/contact-us
Cluch provides unparalleled opportunities for all clubs and their communities and aims to provide greater exposure to community sport that will showcase the talent and passion at the local level.
‍Every stream helps grassroots sporting clubs and organisations in their efforts to grow and develop towards the elite level. Their goal is simple: help the athlete in all of us. Now that's Cluch.
---
http://www.premierdata.com.au/
Premier Data is a dynamic and innovative football family committed to the delivery of Industry changing analytics that combines statistics and vision.
Their team works relentlessly together to generate numbers that unlock stories for fans, coaches, teams, clubs, leagues, recruiters and the wider football community.
They provide an interactive easy to use platform, that allows users to extract the information they need to make informed decisions and celebrate the great moments in football.
Easy to see, easy to use, easy to understand.
---
Level 1, 425 Riversdale Rd
Hawthorn East, 3123
1300 777 332
info@scv.vic.edu.au
SEDA College VIC is the Sport & Recreation Training Partner of the EDFL. SEDA College is a Co-Educational Senior Secondary School who specialises in Applied Learning through the delivery of the Victorian Certificate of Applied Learning (VCAL) in partnership with the biggest sporting organisation and brands in Australia. Learning is not restricted to the classroom and through the connection to industry students develop the key personal qualities and transferrable skills that employers are seeking. SEDA College provides a launch pad for a young person to be engaged and connected to education whilst also promoting participation opportunities for primary aged children in the EDFL precinct.
---
http://www.elastoplastsport.com.au/jarryd.browne@beiersdorf.com
Since 1977, Elastoplast, as one of the pioneers in sports medicine, has focussed on developing sports medicine products, injury prevention and management practices.
From weekend warriors to professional athletes, Elastoplast is dedicated to providing you with a widespread, quality range that assists in meeting your demands.
Their Rewards Program can also offer your practice the opportunity to use their quality Elastoplast Sport Reward Packs.
---

17 Blenheim St
Glenroy Vic 3046
(03) 9312 8600
info@glenroybakery.com.au
Giuseppe and the Glenroy Bakery are the 'Pie & Cakes Partner' of the EDFL. Glenroy Bakery has been a long-term partner and we value the contribution from a local business. With over 50 years of wholesale experience, the Glenroy Bakery offers all EDFL clubs and their canteens a comprehensive assortment of pies, savouries and pizzas, as well as a diverse range of cakes.
---

Unit 122 /45 Gilby Rd
Mount Waverley 3149
(03) 9550 9600
sales@clubwarehouse.com.au
Club Warehouse is the Medical & Rehabilitation Goods Partner of the EDFL. Established in the 1990s, Club Warehouse has grown to become Australia's leading distributor of sports medical and physiotherapy supplies. They have strong relationships with leading manufacturers and have built a reputation of excellence in terms of product knowledge, service and value around medical products that support Australian Rules footballers. Create an account with them today.
---

The Meadows races every Wednesday & Saturday across the year.
For a great nights racing and dinner the Temlee Dining Room is the place to be with an amazing buffet which is sure to enjoyed by all that attend. Along with the Temlee Dining Room, The Meadows offers a café style dining option for those looking for a less formal dining experience. The Meadows is the perfect location for a group night out with family, friends, sports clubs or a work group.
---

0437 086 063
facebook.com/skyetravel
info@skyetravel.com.au
Skye Travel is a recent addition to the EDFL family and our Travel Agent Partner. With the domestic travel now bouncing back, Skye specialises in providing solutions around customers and groups wanting to attend major sporting events such as the Sydney Autumn Racing Carnival and Darwin Cup, as well specialising in fishing charters and golf charters all over Australia. Skye will also be assisting clubs and organisations re-establish their annual 'footy trips'. No trip is too big or to small for Skye and the team at Skye Travel. Skye is more than happy to provide quotes for you to utilise as a baseline. Get in touch and get back out there with Skye Travel. Contact Skye on 0437 086 063!
---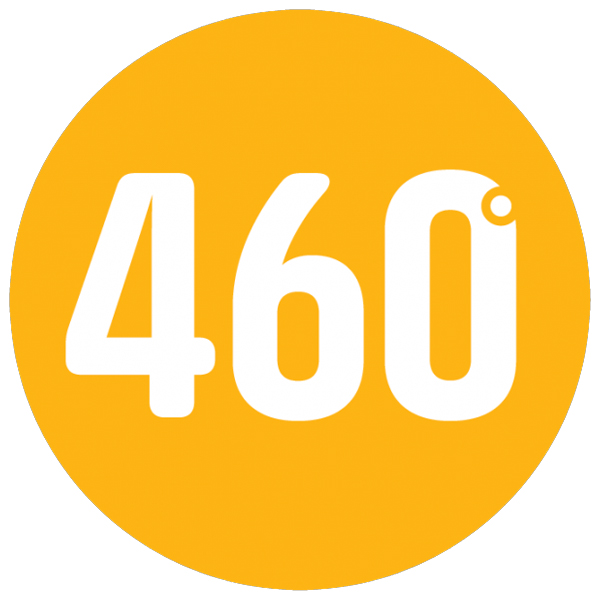 460degrees
460degrees.com/contact-us
460degrees is our major sponsor of the EDFL umpires. As the world's first Expert Management Agency, 460degrees consult to organisations who need world-class technology experts. 460degrees attracts, manages and represents the best digital and business experts from around the world. 460degrees connects and deploys experts and their teams as strategic partners into future-focused organisations. In this way, 460degrees provides whole-of-business digital assessment and implementation pathways for rapidly changing environments that rely on the progressions of technology. 460degrees does this because they believe that breakthrough ideas and genius thinking should be directed towards businesses that want to face the future smarter, faster and be empowered.
---

17 Newlands Rd
Reservoir 3073
(03) 9462 3733
info@sgprinting.com.au
SG Print & Paper are are the 'Printing and Paper Solutions Partner' of the EDFL. Established in 1989, SG Print have continually developed their services, products and technology to meet the needs of their clients. They can customise many club products including labels, letterhead, fixtures, membership merchandise, pull up banners and fridge magnets plus more. As well, they also have solutions around paper. SG Print have a 'Best in Class' philosophy and set industry benchmarks.
---

339 Heidelberg Road
Northcote, 3070
(03) 9481 5744
Alphington Sports Medicine Exercise +Rehabilitation is the official Training Partner of the EDFL when it comes to Sports Medicine, First Aid and Sports Trainers Courses for Clubs. Alphington Sports Medicine Exercise +Rehabilitation was established in 1985 as a multi-disciplinary health provider. They have proven to maintain the highest and latest standards when it comes to course delivery because of their investment in their people. They provide outstanding service in all matters pertaining to Sports Medicine.
---
https://clueylearning.com.au/edfl
Cluey Learning is Australia's leading online tutoring provider for school students who specialise in delivering personalised support to each and every one of their students. Cluey supports students in years 2-12, offering Maths & English for all years, and Biology, Chemistry & Physics for senior years. Having run over 519,000 tutoring sessions, their tutors are experts in providing support that is tailored to the student's specific learning needs, whether they need to catch up, keep up or excel.
---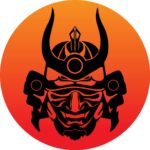 Shearasun Brewing Company
https://www.facebook.com/shearasunbrewingco
orders@shearasunbrewing.com
The Shearasun Brewing Company is an Australian owned and family operated Craft Brewery, which is located in the country Victoria town of Seymour. Currently on tap at The Prince, Seymour and The Broadford Hotel, Broadford.
---
20/150 Chesterville Rd
Cheltenham 3192
9532 8404
admin@victor-sports.com
Victor Sports is the Medical & Rehabilitation Goods Partner of the EDFL. Victor Sports (Victor) was established in 1993 and has continuously expanded its business practices and product range to now provide a comprehensive range of sports medical, COID management and rehabilitation tools and applications. Victor's goal is to equip athletes and medical professionals with the most advanced products available. Even if you're a small local club or a 'Weekend Warrior', Victor Sports are there for you.
---

Jamie Morey is the official photographer of the EDFL. Jamie has captured many magical EDFL moments since 2016. His emotional snaps demonstrate the highs and lows and help us realise why the EDFL is such a special competition. Images on his site can be purchased. Jamie is also available for weddings and private functions.