---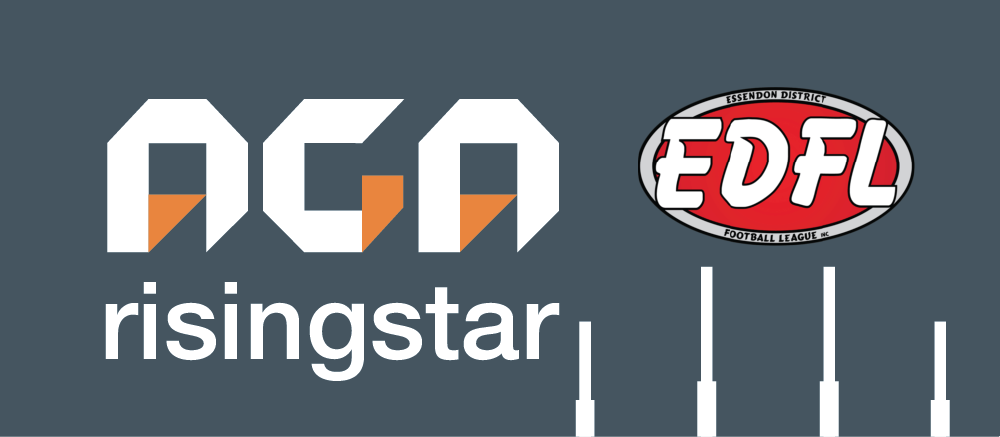 In 2021, the EDFL, thanks to AGA Apprenticeships Plus, will be announcing a Rising Star award for both men's and women's competitions at the end of year awards night.
Eligible players will be aged 21 years or younger at the beginning of 2021, will be playing regular senior football and having a significant impact for their teams.
In the lead up to awards night, the EDFL will release both a men's and women's EDFL Young Gun Report every month as we keep track of our rising superstars this year.
Hillside look to be the front runner at the halfway mark of the Airport Toyota Women's Premier Division season and the Sharks have plenty of young guns to thank for it.
The Wilkie sisters, Annalise (21) and Ebony (20), have both impressed for Justin Fairservice's team after making their senior debuts for the Sharks in 2019.
Annalise has been a reliable member of the Hillside midfield this year with her huge tank seeing her run out games strongly against the opposition.
While for Ebony, she's been productive in front of the big sticks kicking 10 goals from her eight appearances this year playing as a high half-forward.
At Strathmore, Ashton Driscoll (19) has been putting together a comprehensive year in Airport Toyota Women's Division One.
Her second placed Mores are one of a few premiership contenders in the division and Driscoll's ability to drive the ball forward from the backline and wing has been a great asset for Bernadette Marantelli's coaching panel.
Elsewhere in Division One, Haylea Cooke (19) has been catching the eye with her ability to trouble the scoresheet for Greenvale.
After getting a taste of senior football in 2019 at Roxburgh Park, the former Cannon has taken her game to another level this year at Section Road.
Cooke's 16 goals from her eight games this season sees her ranked fourth on the Division One goal kicking table.
Amy Hoang (18) has spent time in both Division One and Two this year as she adapts to life as a footballer at Moonee Valley.
Sporting a soccer background, Hoang's first year of football has seen her showcase speed to burn on the wing and the ability to win the ball in space.
Her strong run of form has been rewarded with games in the higher division despite starting the year in Dean Rioli's Moonee Valley 2 side.
On the opposite wing, Isabella Theodosis (16) has impressed as well at Moonee Valley 2 with her clean skills a highlight of her game.
Theodosis has played the seven games in her senior debut season after spending the past four seasons as a junior at the Fog.
Got a young gun at your club rising through the ranks? Let us know via our social media channels!
Are you or do you know an EDFL player aged between 15 and 18 that might be interested in starting an apprenticeship? Be sure to check out this month's EDFL young career update thanks to AGA Apprenticeships Plus.