---
It paid to be a big man in this year's senior EDFL Best & Fairest Awards Series.
Talls claimed all three senior men's best-and-fairest awards in 2021, with Nick Meese, Nikola Hrkac and Bevan Newell walking away with the most votes from the umpires across the three men's divisions.
After stellar VFL career, Aberfeldie ruckman Nick Meese entered 2021 as one of the boom recruits of Strathmore Community Bank Premier Division and had an immediate impact in two shades of blue.
His ability to dominate opposition ruckmen and generate clearances was a highlight all season long and resulted in Meese being named starting ruck in the 2021 Strathmore Community Bank Premier Division Team of the Year.
The 33-year-old scored four best-on-ground nods from his 12 games for the year, including all three votes on offer in the final game of the season against Avondale Heights, ultimately putting him over the top of star Maribyrnong Park midfielder Tom Baravi, who finished runner-up just one vote behind Meese.
Baravi earned his second consecutive runner-up medal after finishing equal-second in the Division 1 Hutchison Medal count in 2019 as a West Coburg player.
This year's Hutchison Medal was one of the best stories to come out of the EDFL Awards Series.
Nikola Hrkac came into 2021 having never played a single competitive game of footy prior to his Round 1 debut against Rupertswood.
Coming from a soccer background, Hrkac managed to quickly establish himself as a senior regular in the Airport West line-up as an athletic marking forward who would pinch-hit in the ruck.
The 22-year-old impressed with two goals against Tullamarine in Round 2 but did not poll his first Hutchison Medal vote until Round 4 against Hillside.
Hrkac ultimately polled in six of the 12 games played, including an impressive stretch of three best-on-ground performances in four weeks between Rounds 8 and 11.
In a hotly-contested Strathmore Community Bank Division 1 count, East Keilor's Victor Micallef fell just two votes shy of his second Hutchison Medal, amassing 13 votes in his first year as a Cougar.
Completing the sweep of big men taking out the main men's prizes was Moonee Valley's Bevan Newell.
Returning to his home club after nearly a decade at both Pascoe Vale and Hillside, Newell put together an outstanding 2021 campaign back at Ormond Park in Strathmore Community Bank Division 2.
Similarly to Hrkac, Newell split his time between the forward 50 and ruck duties, booting 23 goals for the Fog during the season.
A pillar of consistency, the 30-year-old polled votes in a whopping eight games out of 11, blowing all other challengers out of the water in this year's vote count.
Former Division 2 B&F winner Kamen Ogilvie finished second after putting together another solid season for East Sunbury, polling a total of 13 votes, six shy of Newell's 19.
The Airport Toyota Women's Premier Division best-and-fairest award was shared between Hillside's Emily Paterno and Westmeadows' Gemma Wright.
Paterno stormed out of the blocks with four consecutive best-on-ground efforts to start of the season, leading the count by six votes going into Round 5.
As a result, she only required three more votes from the remaining seven rounds to claim the B&F medal. 
The former VFL Women's forward booted 18 goals for the Sharks in 2021 and was named at centre-half forward in the Airport Toyota Women's Premier Division Team of the Year. 
Former Keilor premiership player Wright, herself a former VFL player with Carlton, matched Paterno with 15 votes in this year's vote count.
In her first year with Westmeadows, Wright juggled playing commitments with coaching for the Tigers' Division 2 side and was a standout in midfield.
Wright stormed home with six votes in the final three rounds to claim the B&F medal alongside Paterno.
Strathmore star Clara Toperosa capped off a dominant individual season to claim the Airport Toyota Women's Division 1 medal with an impressive 22 votes.
The 26-year-old polled at least two votes in eight of the her 11 games for the Mores in 2021, including six best-on-ground performances in gold and navy blue.
Following three consecutive best-on-grounds in Rounds 4 to 6, Toperosa went on to poll a further 11 votes in her final four games to claim a dominant win ahead of Sunbury Lions young gun, Terira Fry.
Fry, who won this year's Women's AGA Apprenticeships Plus Rising Star award, finished runner-up with 19 votes after putting together a consistently good year at Clarke Oval.
The 19-year-old had polled seven votes in Division 2 before the Lions were re-graded up into Division 1, where she garnered a further 12 votes to finish with the runner-up medal. 
The Airport Toyota Women's Division 2 B&F award went to Moonee Valley's Georgia Marsland.
Marsland was the runaway winner ahead of Fog teammate Charlotte Clayton, who also collected the division's goal kicking award with 40 majors for the year.
A former Calder Cannon, Marsland was clearly the standout player of Division 2 in 2021, booting 24 goals and polling 18 votes to win the B&F medal by eight votes.
Umpires gave the 21-year-old five best-on-ground nods for the year, while the division's coaches slotted Marsland into the centre of the Airport Toyota Women's Division 2 Team of the Year. 
Clayton, the full forward in that team, managed to poll votes in five games to finish runner-up behind Marsland.
Scroll down for all of this year's results and full vote tallies across all senior football competitions.
---

STRATHMORE COMMUNITY BANK PREMIER DIVISION
R.S. REYNOLDS MEDAL
WINNER:
Nicholas Meese
Aberfeldie
14 Votes
RUNNER-UP:
Thomas Baravi
Maribyrnong Park
13 Votes
Final Vote Tally - CLICK HERE
STRATHMORE COMMUNITY BANK PREMIER DIVISION
LEADING GOAL KICKER AWARD
WINNER:
Matthew Watson
Pascoe Vale
40 Goals
RESERVES PREMIER DIVISION
J. COLEMAN MEDAL
WINNER:
Noah Smallacombe
Strathmore
11 Votes
RUNNER-UP:
Jordan Anastasakis
Maribyrnong Park
10 Votes
Final Vote Tally - CLICK HERE
AGA APPRENTICESHIPS PLUS UNDER 18.5 PREMIER DIVISION MEN'S
MARK THOMPSON MEDAL
WINNERS:
Daniel Ruscigno
Keilor
Jamie Hinton
Aberfeldie
12 Votes
Final Vote Tally - CLICK HERE
---

STRATHMORE COMMUNITY BANK DIVISION ONE
W. HUTCHISON MEDAL
WINNER:
Nikola Hrkac
Airport West
15 Votes
RUNNER-UP:
Victor Micallef
East Keilor
13 Votes
Final Vote Tally - CLICK HERE
STRATHMORE COMMUNITY BANK DIVISION ONE
LEADING GOAL KICKER AWARD
WINNER:
Dion Hill
East Keilor
56 Goals
RESERVES DIVISION ONE
TIM WATSON MEDAL
WINNER:
Daniel Kavanagh
Rupertswood
11 Votes
RUNNERS-UP:
Ahmed El Chakik
Hillside
James Philpot
East Keilor
10 Votes
Final Vote Tally - CLICK HERE
AGA APPRENTICESHIPS PLUS UNDER 18.5 DIVISION ONE MEN'S
KEN FRASER MEDAL
WINNERS:
James Elarmaly
Hillside
Ethan James Caffari
Taylors Lakes
13 Votes
Final Vote Tally - CLICK HERE
---

STRATHMORE COMMUNITY BANK DIVISION TWO
BEST & FAIREST MEDAL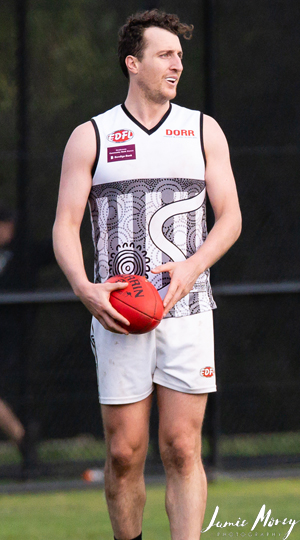 WINNER:
Bevan Newell
Moonee Valley
19 Votes
RUNNER-UP:
Kamen Ogilvie
East Sunbury
13 Votes
Final Vote Tally - CLICK HERE
STRATHMORE COMMUNITY BANK DIVISION TWO
LEADING GOAL KICKER AWARD
WINNER:
Mark Sabatino
Hadfield
51 Goals
RESERVES DIVISION TWO
BEST & FAIREST MEDAL
WINNERS:
Troy Schimmelbusch
Oak Park
11 Votes
Eli Lovell
Moonee Valley
11 Votes
Final Vote Tally - CLICK HERE
AGA APPRENTICESHIPS PLUS UNDER 18.5 DIVISION TWO MEN'S
BEST & FAIREST MEDAL
WINNER:
Taj McCartney
Oak Park
16 Votes
RUNNER-UP:
Musa Hussain
Northern Saints
12 Votes
Final Vote Tally - CLICK HERE
---

AIRPORT TOYOTA WOMEN'S PREMIER DIVISION
BEST & FAIREST MEDAL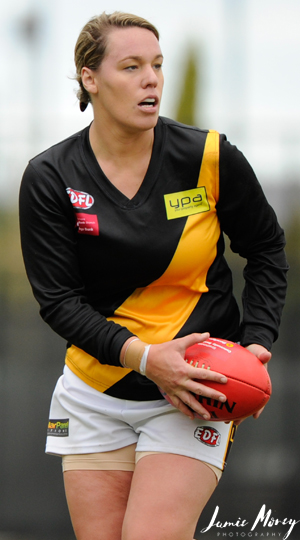 WINNERS:
Emily Paterno
Hillside
Gemma Wright
Westmeadows
15 Votes
Final Vote Tally - CLICK HERE
AIRPORT TOYOTA WOMEN'S PREMIER DIVISION
LEADING GOAL KICKER AWARD
WINNER:
Olivia Manfre
Keilor
19 Goals
---

AIRPORT TOYOTA WOMEN'S DIVISION ONE
BEST & FAIREST MEDAL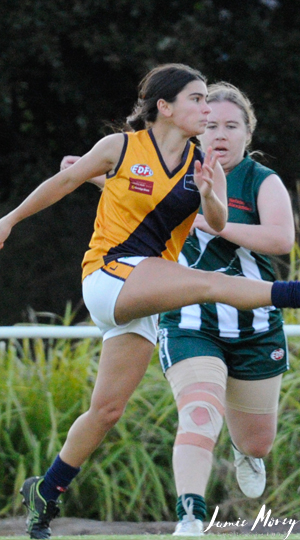 WINNER:
Clara Toperosa
Strathmore
22 Votes
RUNNER-UP:
Terira Fry
Sunbury Lions
19 Votes
Final Vote Tally - CLICK HERE
AIRPORT TOYOTA WOMEN'S DIVISION ONE
LEADING GOAL KICKER AWARD
WINNER:
Madeline Price
Moonee Valley
38 Goals
---

AIRPORT TOYOTA WOMEN'S DIVISION TWO
BEST & FAIREST MEDAL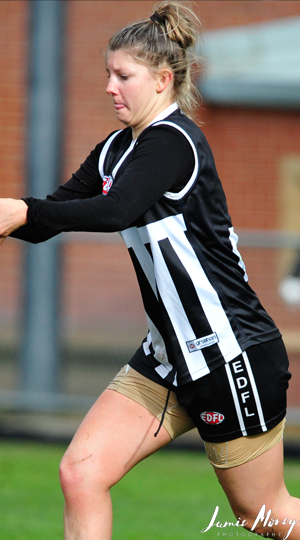 WINNER:
Georgia Marsland
Moonee Valley
18 Votes
RUNNER-UP:
Charlotte Clayton
Moonee Valley
10 Votes
Final Vote Tally - CLICK HERE
AIRPORT TOYOTA WOMEN'S DIVISION TWO
LEADING GOAL KICKER AWARD
WINNER:
Charlotte Clayton
Moonee Valley
40 Goals
---
AGA APPRENTICESHIPS PLUS UNDER 18.5 WOMEN'S
BEST & FAIREST MEDAL
WINNER:
Tahlia Read
Maribyrnong Park
11 Votes
RUNNERS-UP:
Ruby Shepherd
Sunbury Lions
India Barker
Maribyrnong Park
Ruby Taranto
East Sunbury
10 Votes
Final Vote Tally - CLICK HERE
---
THIRDS
BEST & FAIREST MEDAL
WINNERS:
Sean Morrow
Hillside
Jayden Rojas
Keilor
Alex Koeleman
Hillside
10 Votes
Final Vote Tally - CLICK HERE