---
MOONEE Valley's line-up is littered with well-established stars of Strathmore Community Bank Division 2.
The Fog's star power overwhelmed Burnside Heights in last week's Preliminary Final and coach Shanon Carroll will be hoping he has the cattle to hand Sunbury its first loss of the year on Grand Final Day.
EDFL Media analyst, Kaine Hocking, has revealed his five most important Moonee Valley players for the Grand Final.
---
#10 - CORY McGRATH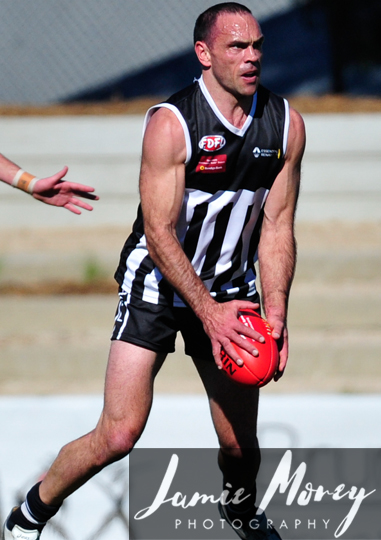 McGrath is arguably the most important player for the Fog, kicking 24 goals from 16 games as a mid-resting forward.
He has also been named in the best players seven times.
The 2018 Team of the Year captain plays a huge role in shaping this game and whether the Fog can finally get the silverware back to Ormond Park.
He'll lead not just by his actions and ball-winning ability, but with his voice and structure in setting his side up on Windy Hill.
Both McGrath and Braden Padmore need to make sure, when forward, that they provide a dangerous third option behind Jordan Faba and Rocky Ferraro.
---
#13 - BRADEN PADMORE
This classy young talent gives his coach plenty of options when it comes to the magnet board at selection.
His ability to turn a game off his own boot when forward will cause headaches for Sunbury coach, Anthony Leydin.
He has kicked 10 goals combined in the last two times these sides have met and 29 for the year.
Back in Round 6 against Coburg Districts, Padmore was injured in the midfield and pushed forward for the rest of the game.
He proved a match winner, snagging four goals amongst some strong contested marks under duress.
He's a tough task to defend, both up the ground and inside forward 50 and looms a likely match winner for the Fog.
---
#72 - MICHAEL BOURKE
Bourke, who in recent seasons has found himself in and out of the Valley's senior side, will play a massive role in the decider.
He will likely match up on either Lachie Baddeley or Michael Kilty.
Either opponent will be a tough ask for this Moonee Valley homegrown defender.
But his ability to never give up in a contest and his closing speed on the lead will hold him in good stead for either of these potential match-ups.
---
#9 - NED WILSON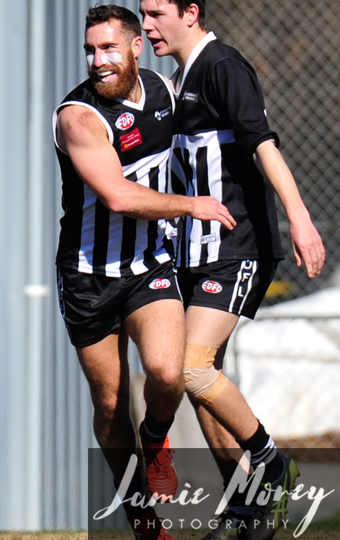 The homegrown quiet man with the beard, seven games back from an ACL injury, will be primed and ready for the big dance.
Watching his side get knocked out in the first week of the finals in 2018 would not have been easy and I'm sure there will be a fire burning inside as he looks to help his side taste victory at Windy Hill.
Wilson is a gut running mid who loves the hard ball, but he'll want to be bringing his running boots on Saturday as the Moonee Valley back six will be needing their mids to be at their best with two-way running in order to help out down back.
---
#4 - JORDAN FABA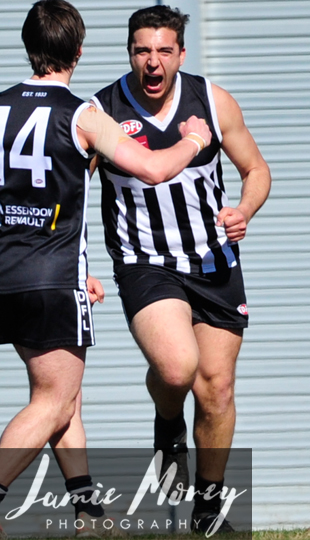 This big full forward is again a major key to the result.
With a likely match-up on Kangaroos skipper Daniel Gregory, Faba will look to get busy and hit the scoreboard early for his side.
This season has been a consistent one for Faba, having only been kept goalless twice.
When he runs out on Saturday, it will be the most senior games he has played in one season and three goals will see him produce his biggest return for a season since debuting in senior football.
For the Valley to bring the premiership back to Ormond Park, Faba will need to fill his boots, similar to the way he did with five goals in the prelim.
---
Kaine Hocking will be part of the EDFL Match of the Day live coverage of the Strathmore Community Bank Division 2 Grand Final on 98.9 North West FM & facebook.com/essendondfl.