---
THE EDFL is lucky enough to have some mighty fine talent running around at the game's highest level.
Earlier this year, former Sunbury Lions junior Maddie Prespakis staked her claim as the best footballer in the land by claiming the 2020 AFLW Best & Fairest Award.
Prespakis was one of nine former EDFL juniors on AFLW lists in 2020, and in coming years we look forward to seeing that number grow significantly.
But it wasn't just Prespakis who made a big impression in AFLW earlier this year.
Fellow former EDFL juniors Monique Conti and Georgia Patrikios finished among the top 10 vote-getters, while the Rising Star Award also had an EDFL tinge to it, with young Western Bulldog, Isabel Huntington, claiming the prize.
On the men's side of things, the EDFL boasts an impressive 29* AFL players who played junior footy in our League – enough for us ponder who we would field as our best 22 line-up if given the opportunity.
You may want to call it an 'EDFL All-Australian Team', a current-day AFL side made up entirely of former EDFL juniors.
The selection process was tough and some very good young players missed the final cut, but we've managed to compile a line-up full of household names from across 13 AFL Clubs, with a total of 12 EDFL Clubs represented across the 22.
The side includes a former number one draft pick, 12 Rising Star nominees (including one winner), three premiership players, two All-Australians and four club B&F winners.
Then, for good measure, we've also highlighted an umpire who plied his trade in the EDFL before reaching the big time.
---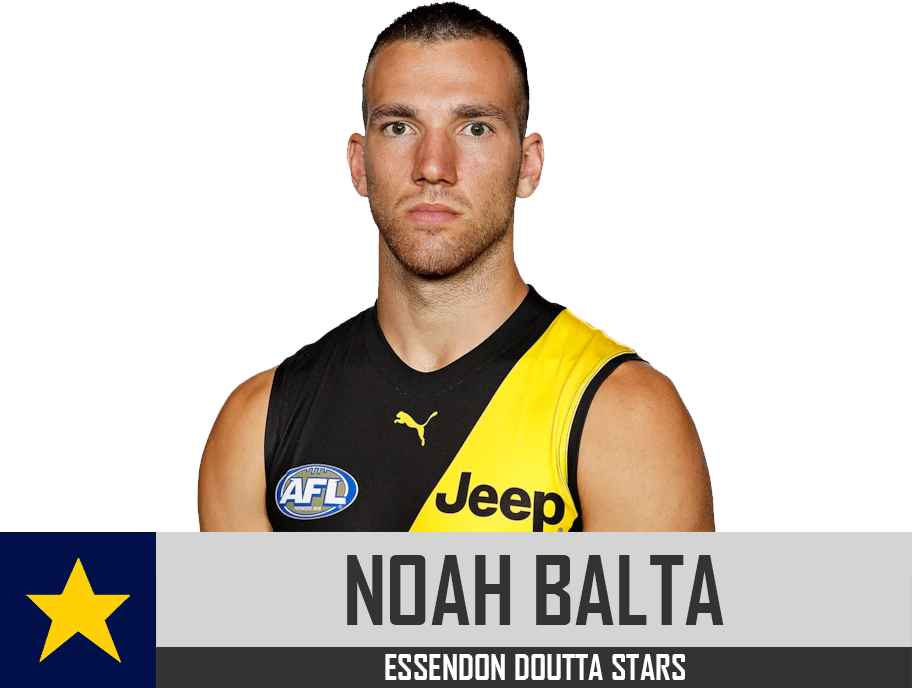 BACK POCKET - NOAH BALTA
Games: 24
Goals: 7
Debut: 2019

One of the younger players to feature in our 22, Noah Balta has been a shining light in Richmond's back line this year.
Despite his size, the athletic former Essendon Doutta Stars junior is one of Richmond's quickest players.
---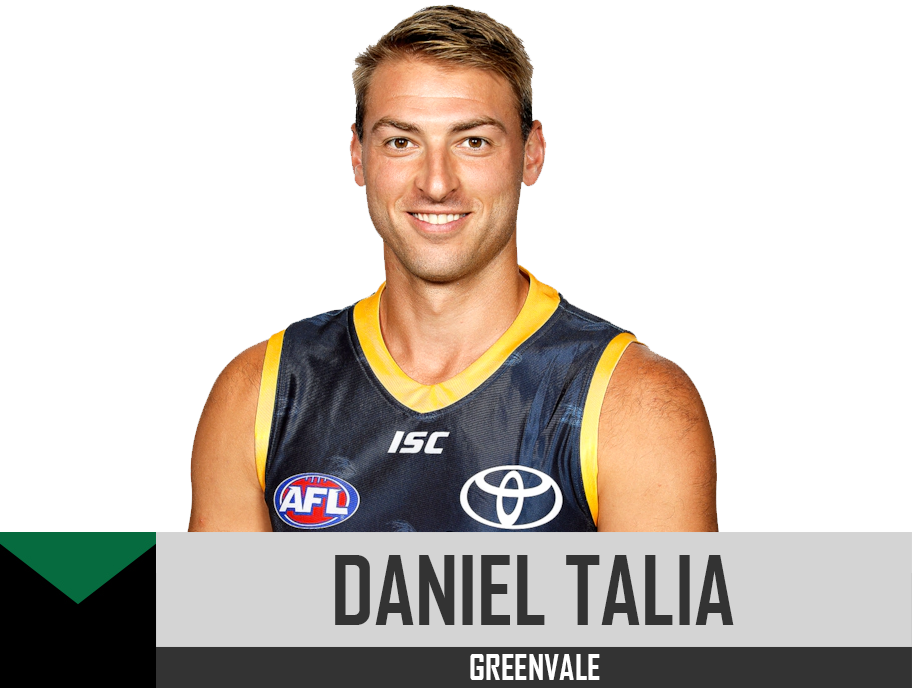 FULL BACK - DANIEL TALIA
Games: 199
Goals: 6
Debut: 2011

Daniel Talia is one of the AFL's more decorated key defenders, having won the 2012 Rising Star award as well as boasting two All-Australian nods and a Crows best-and-fairest.
On the verge of playing his 200th game, the Greenvale product is the most experienced former EDFL junior currently in the AFL for games played.
---
BACK POCKET - LUKE RYAN
Games: 65
Goals: 3
Debut: 2017

It's a little-known fact that Luke Ryan played in Moonee Valley's senior Division 2 grand final side in 2013 against Hillside.
Since then, the intercepting defender has been a mainstay in Fremantle's back line and has carved out a very nice AFL career.
---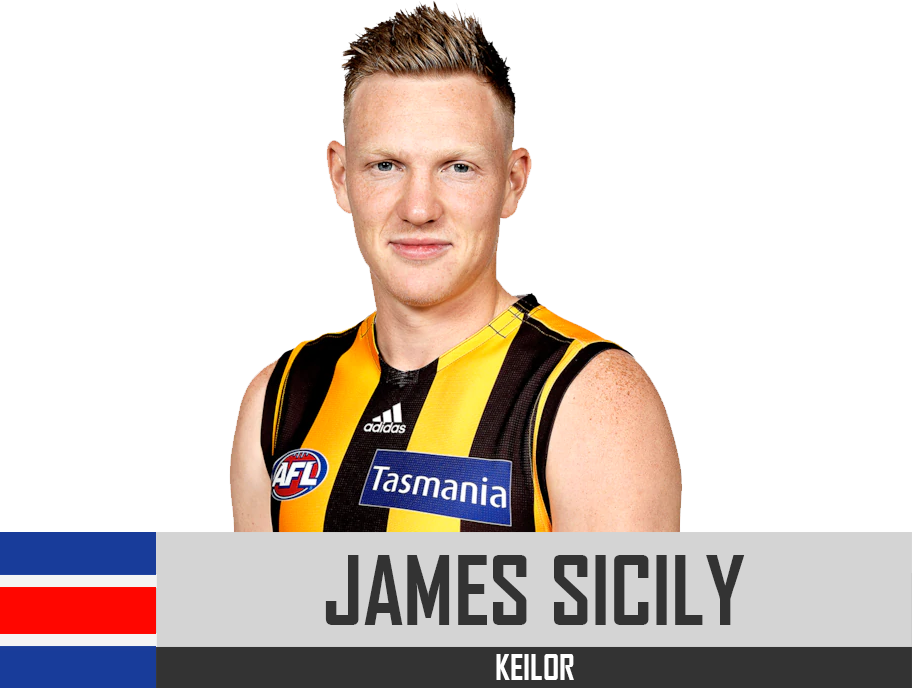 HALF BACK FLANK - JAMES SICILY
Games: 93
Goals: 58
Debut: 2015

James Sicily is somewhat of a fan favourite among the Hawks faithful, and for good reason.
As one of the best rebounding defenders in the AFL, the former Keilor junior put together an impressive 2019 season where he averaged 21 disposals, six rebound 50s and seven marks per game, on his way to being selected in the extended All-Australian squad.
---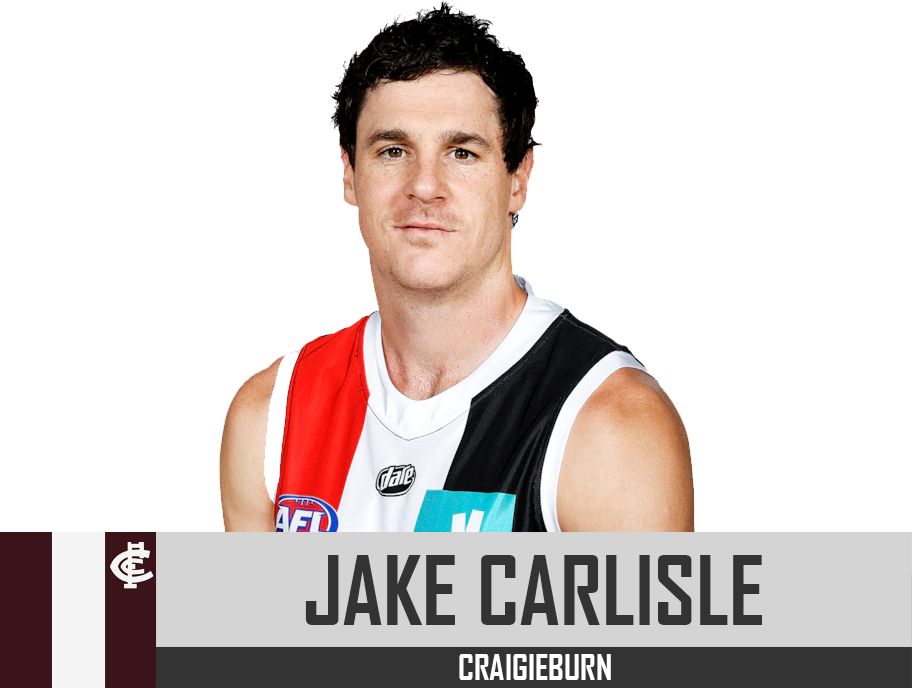 CENTRE HALF BACK - JAKE CARLISLE
Games: 145
Goals: 61
Debut: 2010

While injuries have hampered Jake Carlisle in recent years, the Craigieburn product has been able to forge a decent 10-year career with both Essendon and St Kilda.
The big-bodied backman has acted as the Saints' last line of defence on many occasions, grappling with the game's biggest forwards week after week.
---
HALF BACK FLANK - ADAM SAAD
Games: 108
Goals: 8
Debut: 2015

Adam Saad's pure speed and attacking flare across half back makes him one of Essendon's most important players.
Since returning to Victoria after playing 48 games for the Gold Coast Suns, the former West Coburg junior has been a mainstay in Essendon's best 22.
---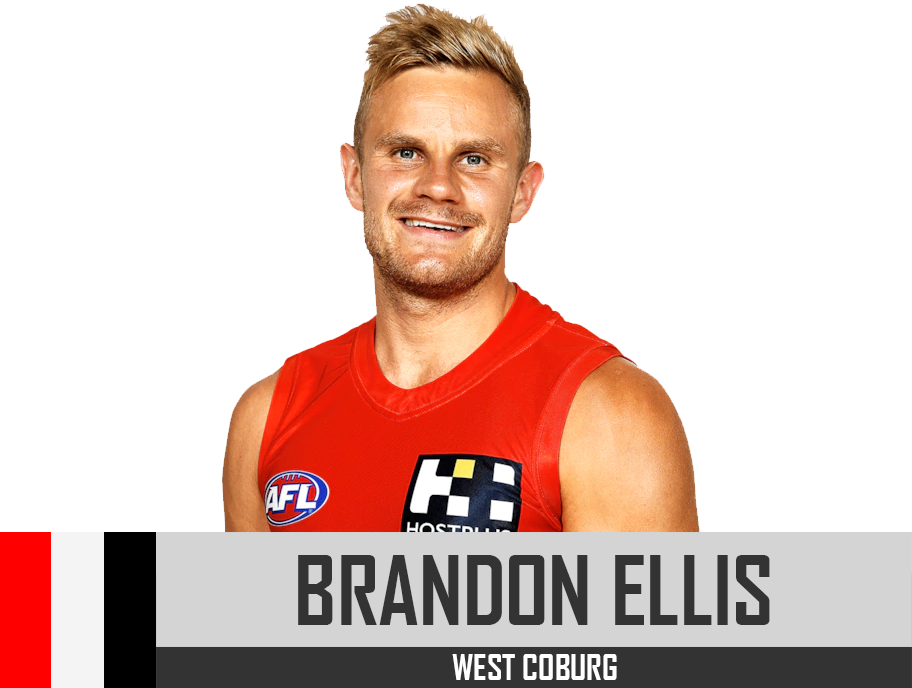 WING - BRANDON ELLIS
Games: 191
Goals: 63
Debut: 2012

Another West Coburg product, Brandon Ellis has enjoyed a career many others would envy.
The midfielder has two premiership medals from his days at Richmond and has since slotted in beautifully with a young Gold Coast Suns outfit this year.
---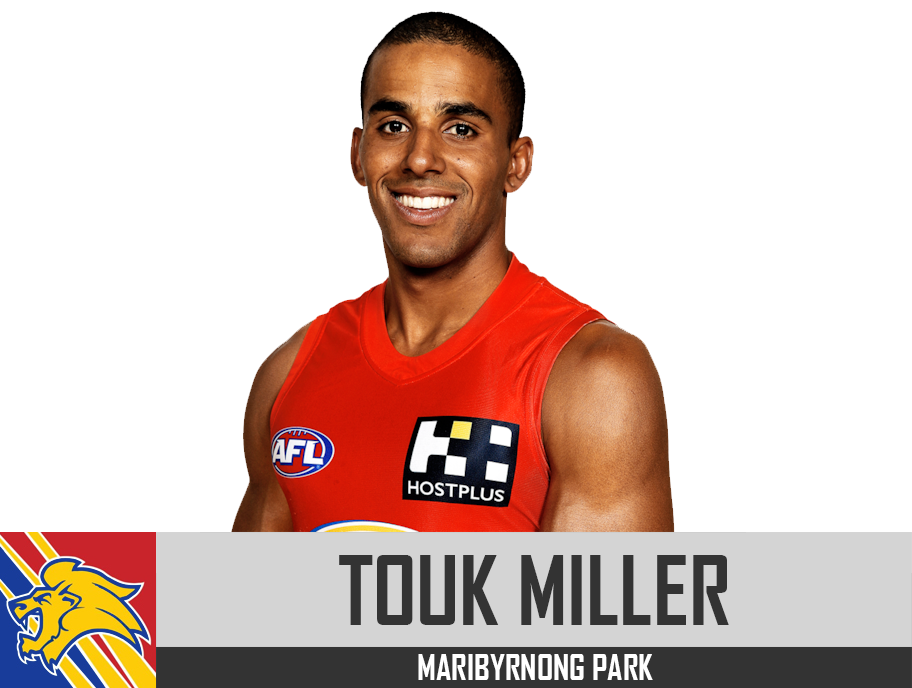 CENTRE - TOUK MILLER
Games: 116
Goals: 31
Debut: 2015

Touk Miller is forging an impressive career with the Gold Coast Suns.
One of five former Maribyrnong Park juniors currently in the AFL, Miller is one of the Suns' best and most consistent midfielders and also serves as vice-captain.
---
WING - RORY ATKINS
Games: 101
Goals: 47
Debut: 2015

When Adelaide was at its best in 2017, Rory Atkins was consistently one of the Crows' best midfielders.
The Maribyrnong Park product has now notched up 101 games but has decided to dip his toe in the free agency market ahead of the 2021 season.
---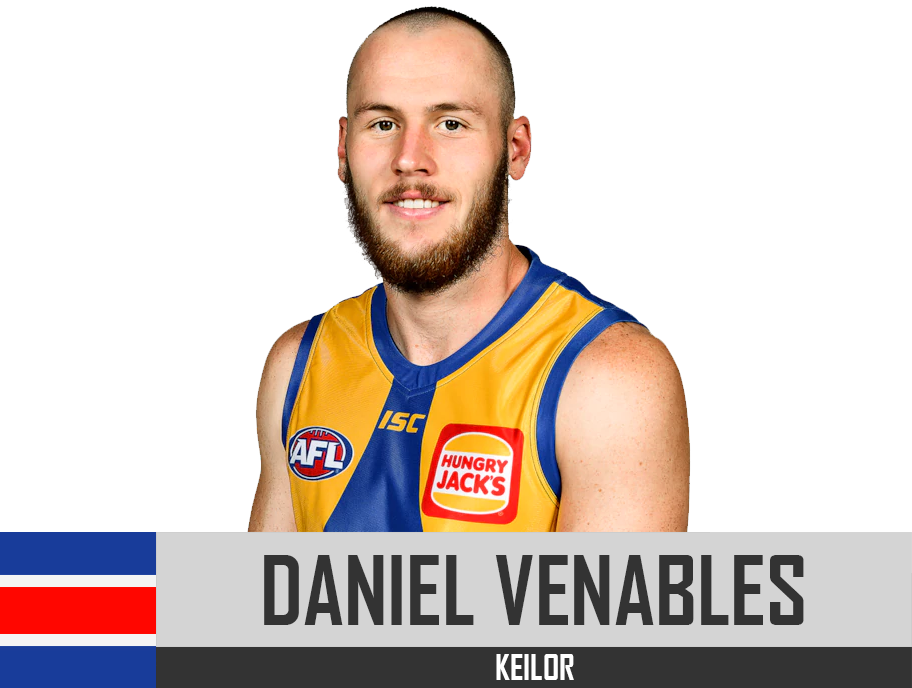 HALF FORWARD FLANK - DANIEL VENABLES
Games: 21
Goals: 11
Debut: 2018

We unfortunately haven't seen much of Daniel Venables since he took part in the West Coast Eagles' premiership-winning 22 in 2018.
The Keilor product has suffered ongoing concussion issues and therefore hasn't played since Round 9 last season, but as he showed during West Coast's 2018 premiership run, the young forward has plenty to offer at the top level.
---
CENTRE HALF FORWARD - PETER WRIGHT
Games: 66
Goals: 85
Debut: 2015

He may be out-of-favour with Stuart Dew, but we think Peter Wright is a perfect fit for us at centre half forward.
'Two-Metre Peter' has a neat 85 goals to his name from 66 starts and hopefully the best is yet to come for this former Moonee Valley junior.
---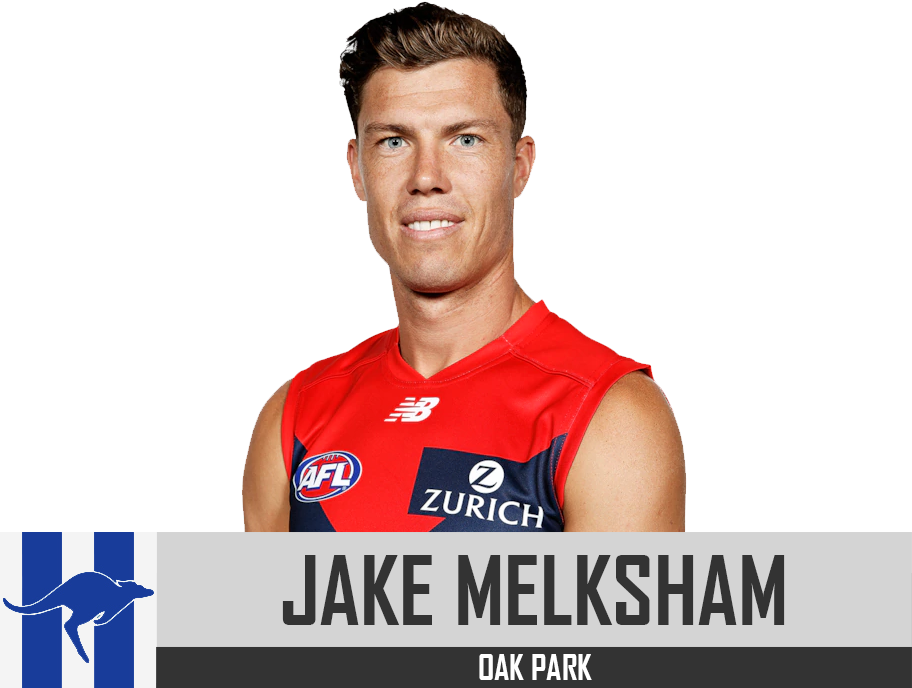 HALF FORWARD FLANK - JAKE MELKSHAM
Games: 184
Goals: 140
Debut: 2010

Jake Melksham has been a reliable forward/midfielder for both Essendon and Melbourne over a 10-year period.
Originally from Oak Park, he's an elite kick of the footy on both sides of his body and showed an ability to win the ball and deliver it inside 50. 
---
FORWARD POCKET - JAYDEN LAVERDE
Games: 45
Goals: 35
Debut: 2015

Another Keilor product who's been hampered by injury but showed plenty of promise.
A difficult match-up due to his size and athleticism, Laverde knows his way around goal when given the opportunity.
---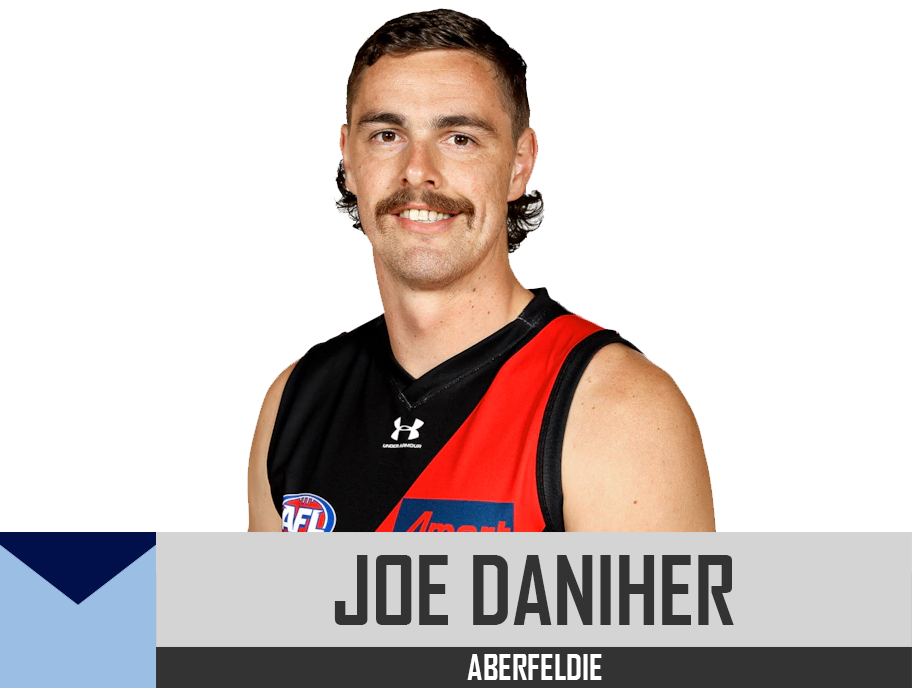 FULL FORWARD - JOE DANIHER
Games: 107
Goals: 191
Debut: 2013

At his best, Joe Daniher is a proven match-winner and has amassed an impressive list of accolades over the years.
The former Aberfeldie junior has won Essendon's goal-kicking title on four occasions, a club best-and-fairest, an All-Australian nod and an ANZAC Day medal.
---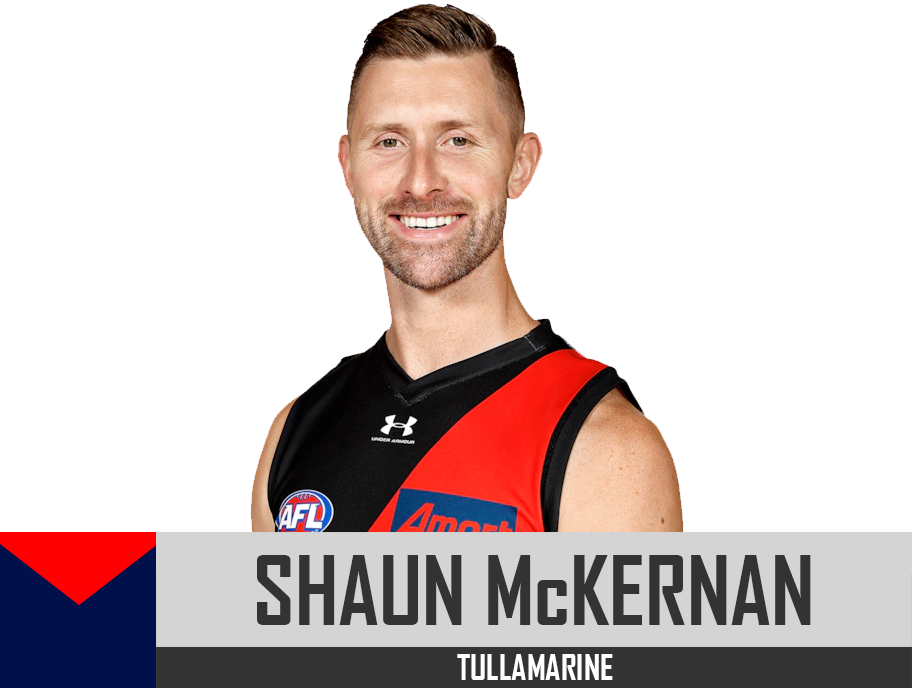 FORWARD POCKET - SHAUN McKERNAN
Games: 87
Goals: 72
Debut: 2009

This Tullamarine product rounds out an all-Essendon full forward line.
The former Crow boasts plenty of size and can be both dangerous around goal and handy as a pinch-hit ruckman when needed.
---
RUCK - REILLY O'BRIEN
Games: 36
Goals: 3
Debut: 2016
Reilly O'Brien became a mainstay in Adelaide's best 22 in 2019, playing 18 games and amassing 597 hit-outs for the year.
This year the Moonee Valley product hasn't missed a game and has gathered 434 hit-outs to date.
---
RUCK ROVER - CAM RAYNER
Games: 60
Goals: 53
Debut: 2018
The EDFL's only male number one draft pick produced a memorable junior career with both Hillside and Essendon Doutta Stars before heading north as a Brisbane Lion.
Rayner is well on his way to becoming a genuine star of the game and may well be a Lions premiership player come season's end.
---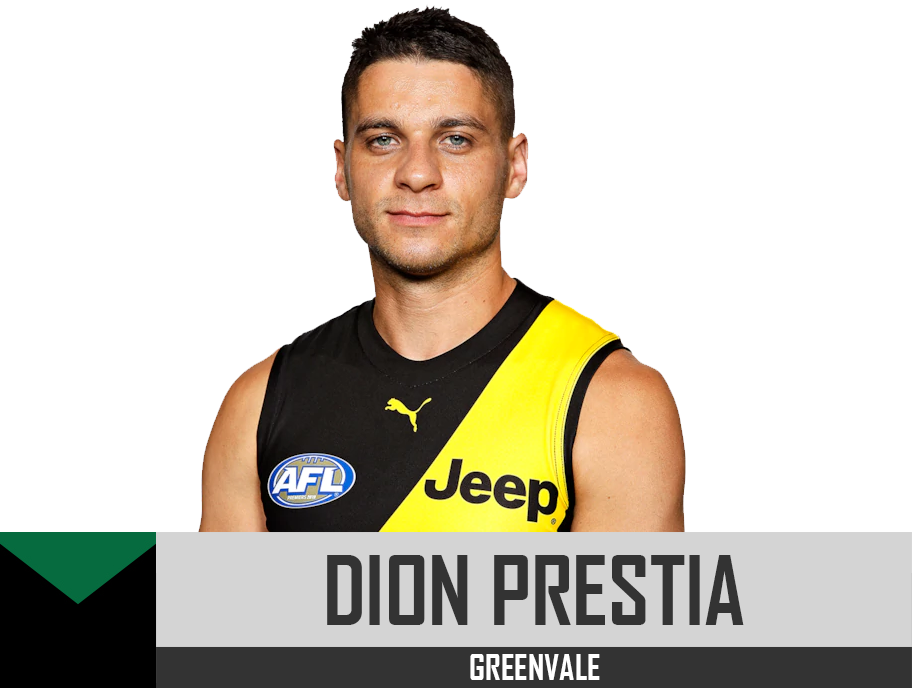 ROVER - DION PRESTIA
Games: 160
Goals: 52
Debut: 2011
It's an impressive feat when you win your club's best-and-fairest in a premiership year, and that's exactly what Dion Prestia did with Richmond last season.
The tough, big-bodied midfielder, who played junior footy with Greenvale, played an integral role in both of Richmond's recent premiership wins.
---
INTERCHANGE - JACKSON TRENGOVE
Games: 186
Goals: 35
Debut: 2010
Jackson Trengove has been a bit of a journeyman during his 11-year career in the AFL with both Port Adelaide and the Western Bulldogs.
In just his second season, the former Strathmore junior and versatile defender won Port Adelaide's best-and-fairest award alongside Travis Boak.
---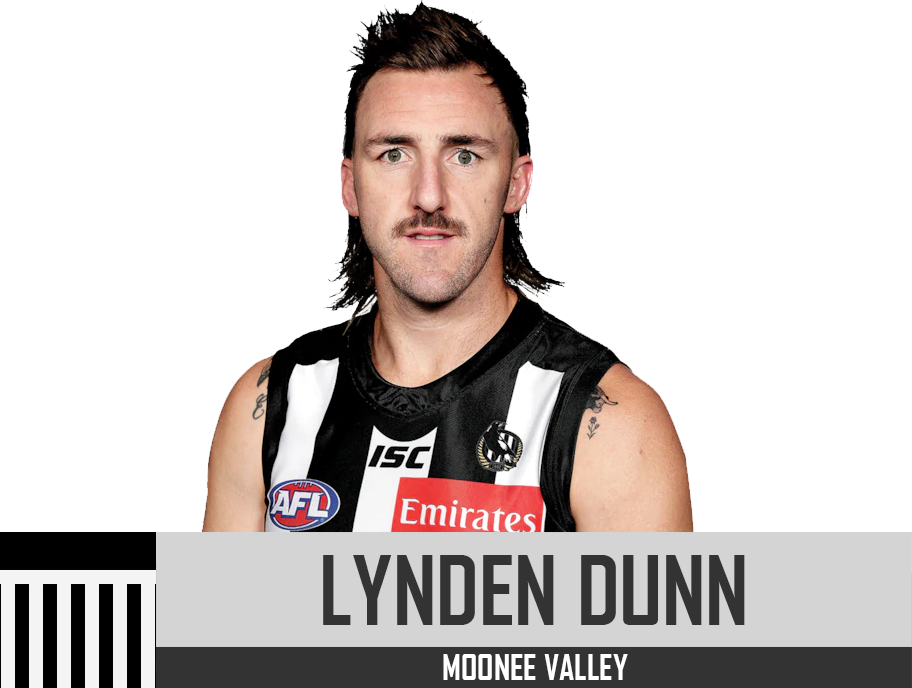 INTERCHANGE - LYNDEN DUNN
Games: 198
Goals: 99
Debut: 2006
Speaking of journeymen, Lynden Dunn has been in the AFL system longer than any other current EDFL product.
The former Moonee Valley junior is now back in familiar colours after spending 11 seasons with Melbourne, and was cruelly robbed of a grand final appearance for Collingwood in 2018 when an ACL rupture ended what was arguably his best career year. 
---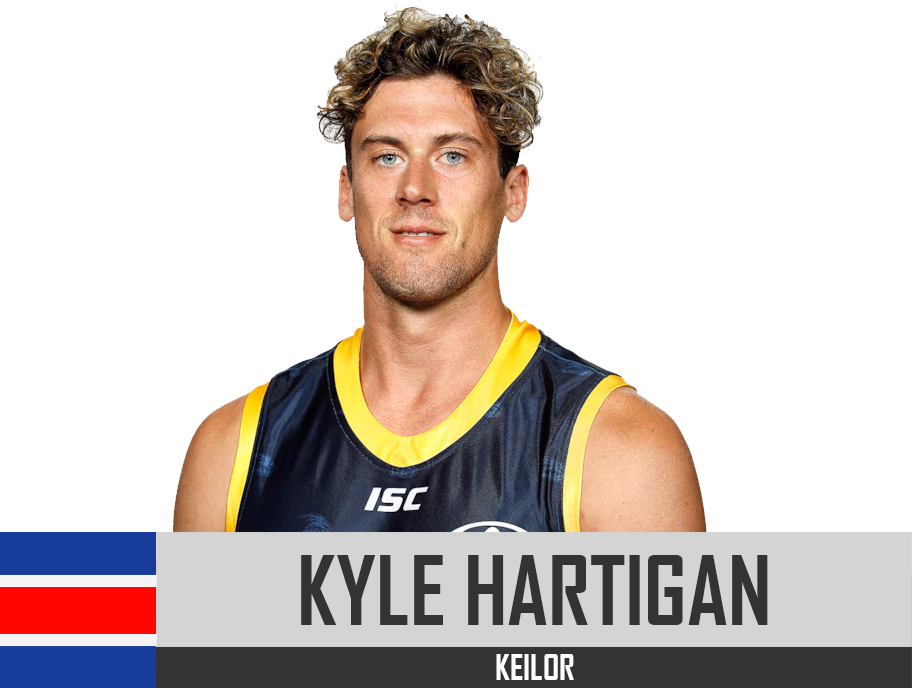 INTERCHANGE - KYLE HARTIGAN
Games: 112
Goals: 1
Debut: 2013
Kyle Hartigan has played in an AFL Grand Final and is rather unlucky not to be in this starting 18.
The Keilor product has spent his entire career alongside fellow EDFL junior Daniel Talia, playing a key role as part of Adelaide's back six.
---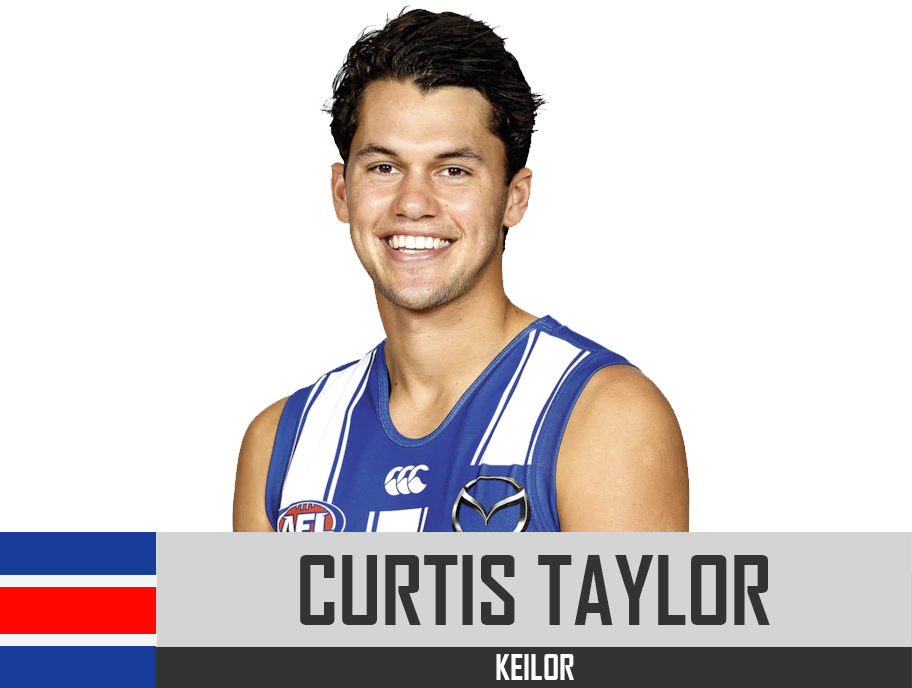 INTERCHANGE - CURTIS TAYLOR
Games: 11
Goals: 5
Debut: 2019
Keilor senior coach Mick McGuane hand-picked a fresh-faced Curtis Taylor to be part of Keilor's memorable 2016 premiership win, where the young forward made quite an impression as a 16-year-old among men.
His career with North Melbourne has only just started, but the Roos will be hoping to see Taylor blossom into a key part of their side in coming years.
---
UMPIRE - BRENDAN HOSKING
Games: 169
Debut: 2012
Brendan Hosking started his journey as an EDFL umpire in 2003 before moving up the ranks to umpire the TAC Cup Grand Final in 2010 and VFL Grand Final in 2011.
He made his AFL debut in Round 3, 2012 and has since umpired 169 games at the top level.
---
THE FULL LINE-UP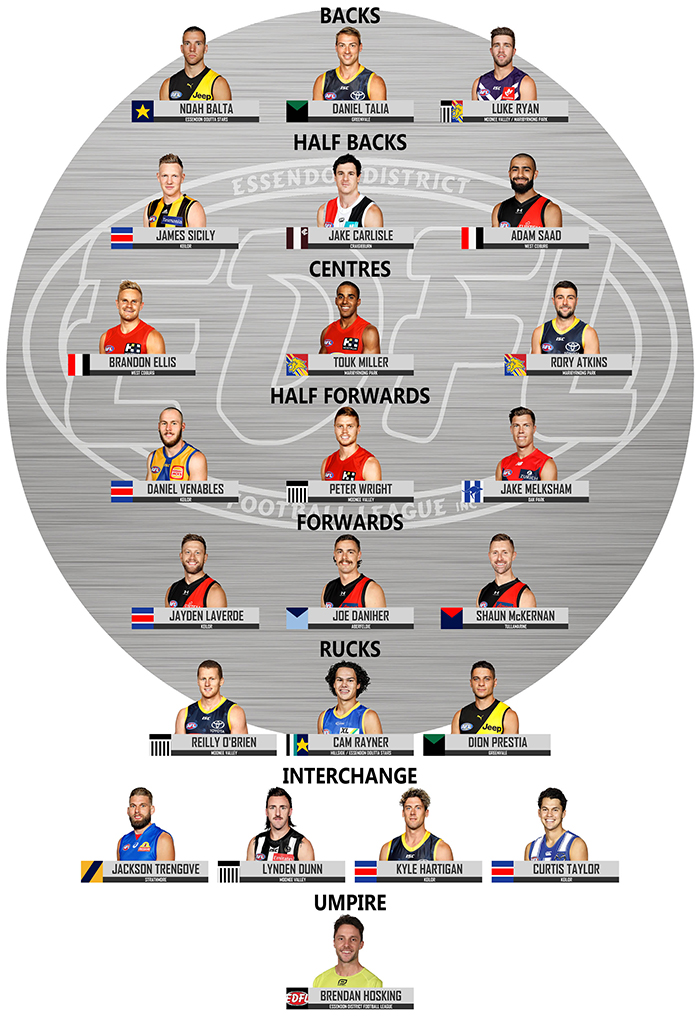 *After this article was published, the EDFL became aware of two more former EDFL juniors on AFL lists that were not previously known due to a lack of records on official AFL player profiles and SportsTG. These players were Mark Blicavs (Geelong) and Majak Daw (North Melbourne), both of whom played junior football for Taylors Lakes Football Club.