---
THE EDFL will kick off its 90th anniversary season with a huge round of senior men's football on the first weekend of April.
All three divisions will commence play on the weekend of Saturday April 4, which will include the return of Jacana (away to Burnside Heights) in Strathmore Community Bank Division 2 and the newly promoted Sunbury Kangaroos' Division 1 debut (at home to East Keilor).
Other highlights of the 2020 fixture include the two annual Good Friday games on April 10 and a standalone Queen's Birthday weekend showdown between heavyweights Strathmore and Aberfeldie at Windy Hill.
Each round in Divisions 1 and 2 are fully aligned, with the final home-and-away round in both divisions to be played on Saturday August 15.
Therefore, the 2020 Grand Finals for Divisions 1 and 2 will be played over the weekend of September 5-6.
In Strathmore Community Bank Premier Division, Round 14 will be split over two weekends in late July, with Round 18 to be played on Saturday August 22.
As a result, the 2020 Strathmore Community Bank Premier Division Grand Final will be played on the weekend of September 12-13.
Be sure to download your copy of our senior men's 2020 EDFL Home & Away Fixture for each of the three divisions below.
CLUB-BY-CLUB FIXTURES - CLICK HERE
*Please note that all EDFL fixtures are subject to change. These fixtures are correct as at Wednesday, December 4, 2019.
---
Click on the image below to download your PDF copy of the 2020 Strathmore Community Bank Premier Division H&A Fixture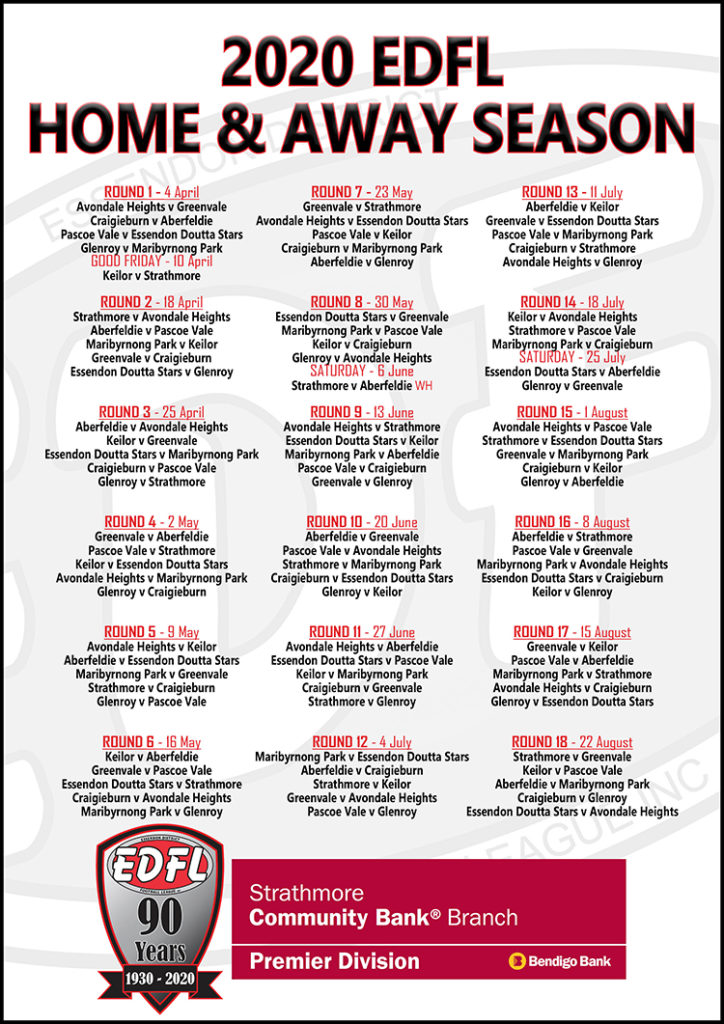 ---

Click on the image below to download your PDF copy of the 2020 Division One H&A Fixture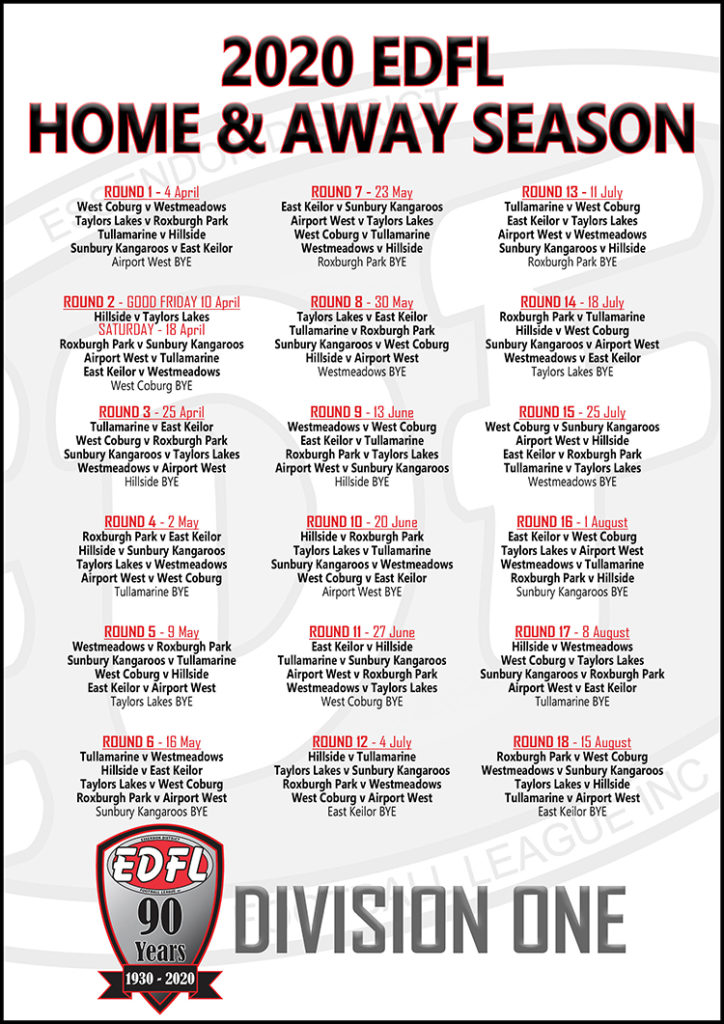 ---

Click on the image below to download your PDF copy of the 2020 Strathmore Community Bank Division Two H&A Fixture